Online Calendars: Making Life More Manageable
Online Calendars: Making Life More Manageable
With today's hectic pace of life, it can be difficult to keep track of who needs to be where at what time, tasks that need to be done and who's turn it is to do what. Using an online calendar that also generates great printouts can help you organize your time and make your busy life a little more manageable.
Time: no matter what we do, we just never seem to have enough time. But there are ways to make better use of the time you do have – like with online calendars. Here are ten ways you can make online calendars work for you!
Track Goals
How are those New Year's resolutions shaping up? Use an online calendar to track your exercise, weight loss, days without smoking, time spent reading, etc. Tangible evidence of your progress makes you more likely to stick with it. Use a calendar that supports detailed note taking.
Plan Your Day
Lose the pile of sticky notes with errands and reminders jotted on them and turn instead to a online calendar. Each morning (or the night before), type in what needs to be accomplished on a particular day. Use a smart phone to access your online calendar, or print the day, take a copy with you, and mark of your errands as they're completed.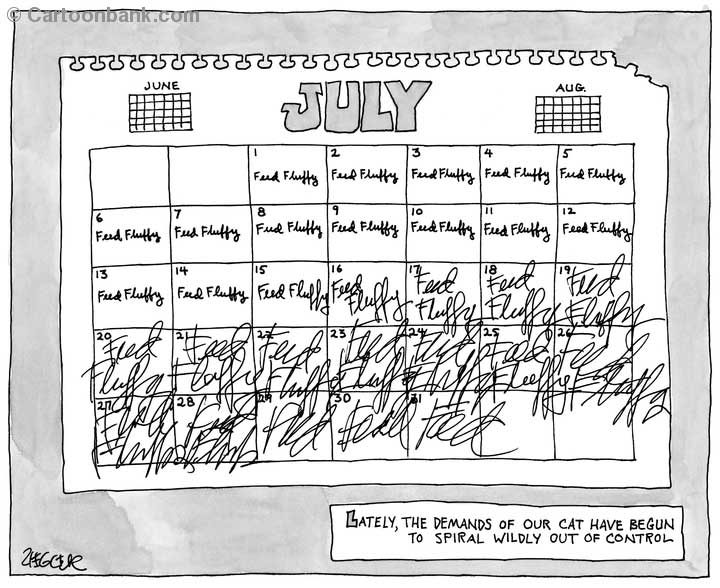 Travel Schedules
Are you or someone in your family a frequent traveler for either business or pleasure? Post your upcoming trips on a online calendar, along with your flight and contact information so your family will always be in the know.
School Projects
You know those science projects, term papers and book reports with deadlines that seem so far away, yet always seem to sneak up on your kids – and you? Print a calendar to hang on your refrigerator, bulletin board or other convenient place so you and your children can see at a glance when school project deadlines are coming up.
Reward System
Ok, so maybe you're not having much luck getting your children to do their chores. Use a online calendar to implement a reward system. Let your children place a star or other sticker on each day they complete their chores and then once a predetermined number of stickers are earned, let them pick a treat from a list you've already approved.
Chores
Tired of hearing "It's not my turn to do dishes!" or "I didn't know I was supposed to vacuum!"? Use a online calendar to keep track of who's day it is to do certain chores.
Group Activities
Are you or your children involved in a team sport? Or maybe you belong to a book or cooking club. Keep track of practices, meetings and snack duties on a online calendar. If you really want to be well-liked, distribute a copy to all members of your team or group!
Plan Meals
A online calendar is a great way to streamline dinner time. Not only will you see at a glance what groceries you need to purchase for the coming week, you also won't have to put any thought into "What's for dinner?" when you arrive home after a long, busy day. Just enter the meals on the days you want to have them and then post it where it's easy for all to see.
Church
Use a church website calendar to publish always-up-to-date schedules for lessons, bible study groups, birthdays of congregation members, retreats, church potlucks and more. Non-technical staff edit the calendar online in their account, the website is instantly updated!
Daycare
Do you trade off play date and/or daycare responsibilities with someone else? Keep track of it by printing the calendar and distribute copies so everyone is on the same page.
Sports
If you've got kids who play sports, you know how difficult it can be to keep track of who needs to be where at what time for practices and games. Using a online calendar lets you keep all of this information in one convenient place.
There are numerous ways online calendars can help you manage your time. Try a suggestion or two from above or use one in your own unique way. No matter what use you choose, you'll soon be on the way to making the most of your time.
by Robert Carr of KeepandShare.com
About KeepandShare.com
With over 1.3 million members, KeepandShare.com provides online calendar, file sharing, photo sharing and to do list management; all in one, easy-to-use web account where you always control who sees what. For Webwise Ways to Work Smarter see their blog AlmostOrganized.com.